A little while back, I had the chance to go away by myself  for three whole days to speak at a conference for teenagers.  It was a completely new experience!  Rarely do I get on an airplane without a bag of toys, drive a rental car without a carseat in the back, eat at a restaurant without ordering a kid's meal, or stay in a hotel where I can get some uninterrupted sleep!  Ahh…three days of paradise (or so I thought).
Having a chance to take on a new adventure does something for the soul, and I am so grateful that my husband was willing to take on our four children by himself so I could have this opportunity.  I'm glad I went–not because I wanted to be away from my family, but because I appreciate them so much more now that I am home.
At the conference, I wondered if I was really needed.  Hopefully, I contributed some value while I was there, but what I love about home is that I NEVER wonder if I am really needed.  It is painfully obvious every minute of the day that someone needs me right now!
When my speaking assignment was finished on the last day, I quietly packed up my things and walked out to the parking lot without a word.  At home, everyone notices when I leave.  "Why are you wearing lipstick, Mommy?"  "Why are you holding your car keys?"  "What time are you going to come home?"  I never leave the house without at least twelve kisses, several hugs, a plea to stay home just a little longer, or maybe even a little sticker to put on my shirt.
The world is a pretty nice place, I must say.  People are generally courteous, friendly, helpful, and caring, but nothing compares to the love a mommy gets in her home.  When I pulled up to my home after my trip, this is what I saw on the door:
They're all "Welcome Home" signs, in case you can't read them very well.  My eyes welled up with tears, relief washed through my whole body, and I FINALLY understood what my mom has been telling me all along:  You can look everywhere else for happiness, but you'll find it right in your own backyard.
QUESTION:  How many times have you wondered if you were important to those you love the most?
CHALLENGE:  Take time this week to notice when your family shows their appreciation for you and acknowledge it!
This post is sponsored by: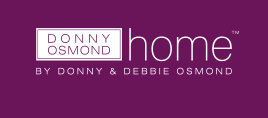 Image by Michelle Meiklejohn /FreeDigitalPhotos.net