The memories and fun provided by great holiday traditions are such an important part of building a family culture.
In this 30-minute podcast, Power of Moms Founder, Saren, and her sister Saydi share their favorite Thanksgiving and Christmas memories and traditions and offer principles to guide you as you create unique traditions for your family for each holiday. (Spoiler alert – the traditions that are beautiful to your family may not be Pinterest-worthy – but it's the FEELING that counts!)
Show Notes:
9 Ways to Fill November with the Joy of Gratitude (Details on Thanksgiving tradition ideas)
Planning What Matters Most at Christmas
Giving and Receiving (helping kids get excited about giving – from Saydi's blog)
Saydi's "Jerusalem Supper" (from Saydi's blog)
Saren's Christmas traditions (from Saren's blog)
Family Systems Training (series of webinars and worksheets to help you refine your traditions and create discipline and work/money systems in your home)
This podcast is sponsored by: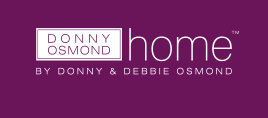 Podcast music from Creations by Michael R. Hicks.