Somewhere inside this woman who feels eternally responsible for getting dinner on the table and clean underwear in everyone's drawers is a fun and spontaneous person. Really! But for whatever reason, it proves difficult for me to mesh my fun side with my taking-care-of-business side when in the midst of my daily routine. Why? Gee, I don't know, maybe because the home is my workplace, and it's filled with things, projects, lists, and people screaming at me (both literally and figuratively) to do this and to do that every waking moment of the day.
As much as I like the idea of being the mom who initiates dance parties in the kitchen and pillow fights at bedtime, I have to admit that most of the time I'm in work mode. (I'm not a total dud, but you get my drift.) In order for me to really relax and get my fun on I actually need to leave the premises and go to a worry free environment. And for me, that translates into living like a tourist.
It started when I became a mother. Anxious to introduce my children to all the wonderful things the world had to offer, and in an effort to create lots of warm and fuzzy family memories, I quite naturally sought out the best of the best activities for families in whatever place we lived. (When I say "the best of the best," I just mean the best for our family. Obviously, each family will seek out and enjoy different "best" activities.) The wonderful by-product of this was that I created a whole lot of fun for both my family and myself.
The crazy thing is, in every place we've ever lived I've met longtime residents who have never done the "top ten" list of things to do in town–the things anyone visiting the area would do if they were on vacation. I've always been a little surprised by this. One of the first things I do when I move to a new city is find out what the tourist attractions are and start plugging them into the calendar. I understand that some people are just more of the "home body" type, but these same people will often go out of their way to travel to other states and destinations rather than simply taking advantage of what is in their own backyard.
When we lived in Iowa City, we enjoyed Wilson's Apple Orchard with its big red barn, apple turnovers, hay rides, and over 100 types of pick your own apples. The Amana Colonies and Amish communities were always a hit, as was fossil collecting at the Devonian Fossil Gorge. While Iowa isn't typically thought of as a tourist destination, we had more than our share of good times hiking, boating around Coralville Lake, hanging out at the Ped Mall near the University of Iowa, and seeing an occasional Broadway show at Hancher Auditorium.  We even had a great time last summer by going to the American Gothic House! You might think you live in an area with very little to do, but I contend that with a little bit of research you'd be surprised.
Then we moved to the Los Angeles area and there really was no end to the out and about activities. Even so, in addition to the predictable trips to the beach and Disneyland, we also found activities that longtime residents had never even heard of. One of my favorites was the day I hiked with my four children up to the Bat mobile cave that was used in the old Batman TV show. (When you walk through the end of the cave it actually opens up to a great view of the Hollywood sign!) It should be noted that this little activity didn't cost me any more than the gas to get there. Living like a tourist doesn't necessarily mean spending a lot of money. I am a firm believer that some of the best things (or activities) in life really are free.
Speaking of which, now that we live in Utah, we can't get enough of the national parks and beautiful local hikes! Other than the occasional and inexpensive entrance pass, hiking is just about the cheapest fun you can have as a family. And while not always free, Utah also seems to have a never ending supply of other family friendly activities for every season and holiday of the year. So much so that I find myself spending more time figuring out what not to do rather than what to do. In fact, this weekend is our school district's fall break, and while many people use this time to go down to Disneyland or who else knows where, we are more than happy to stay right here in town and do a few of the great things that our local area has to offer (like another new and beautiful hike to see the fall colors!) It's going to take quite some time for me to feel like I've seen and done it all. Utah is just another great place to live like a tourist.
My point is, if you're feeling a little stale these days and not at all like the fun mom you used to be or thought you would be, maybe you just need to get out of your workplace (the home) and start living like a tourist. Get online, Google "things to do in (your town)" and then sit down and make some plans with your family. (Most city websites are a great resource, but GoCityKids and Thingstodo are also very helpful.) It may just be the spark you need to remember how much fun you really are.
QUESTION: What are the "top ten" things to do in your town? Do you know?
CHALLENGE: Find out and go have some fun!
This post is sponsored by: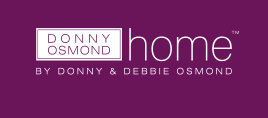 Images provided by the author.