The power of Getting Things Done® is now available for teens, and I am excited to share this brand new book with the deliberate mothers of the world!
And when I found out that David Allen, Mike Williams, and Mark Wallace were publishing GTD® for Teens, I KNEW we needed to bring them onto Power of Moms Radio!
Enjoy this interview where we discuss the why behind the movement–plus specific ways you can implement some of the ideas today!
Mike even shares a fun summer tradition he has with his kids where they write ideas for an optimal summer on 3 x 5 cards, and then they visually move them from the "dreaming state" to the "done state" on a cork board. Such a great idea!
Enjoy the episode, and then pre-order the book if you're ready for more!

SHOW NOTES 
Mike Williams on Twitter: @GTDmw
This is the image we talked about in the podcast–it's the "transformer" that makes our kids' STUFF become organized. I compared it to the Sneetches' Machine.  🙂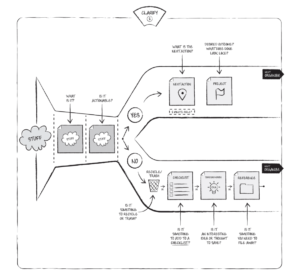 Summer planning – cards, moving to "done"
Music from Creations by Michael R. Hicks
Audio editing by Emily Peterson