Editor's Note: We're so excited that Catherine was able to record this video on behalf of Power of Moms, and we've included a few words below from her personal blog, links to her favorite books, and a printable book list below. Enjoy!
___________
I've had some people ask me if I really do read to my older kids, and the answer is yes! I really do. In fact, I think it's just as important to read to/with my older kids as to my younger ones, because my olders are finally at the age they can understand more complex concepts, ideas that can really change them and how they interact with the world. And, as I mentioned to Brooke in the video above, it gives me a chance to be close to them physically, sit next to them, snuggle with them on the couch, since that doesn't happen as much as they get older.
Anita Silvey, well-known children's literature editor and critic said,
"Nothing ensures the success of a child more in society than being read to from infancy to young adulthood. [It] is the single most important thing a parent, grandparent, or significant adult can do."
Reading aloud exposes children to new words, how to say them, what they mean, how to string them together. It offers them new perspectives, helps them see a certain time in history, a new culture, or a way of living they would never experience otherwise. It tells them you have time for them, that you care. And together you can share in something truly magical.
I didn't get to talk about Fish in a Tree. We ran out of time. But I have to say, it is one of my favorites for this year. It's about a girl with dyslexia who cleverly slides all the way to 6th grade without her teachers or parents knowing she can't read or write. Then Mr. Daniels enters her world. He catches on. Because he cares. He teaches her to read, helps her discover how brilliant she really is, and that she can "set the world on fire!" The main take-away is this: "Not all great minds think alike."
I love this book because, who doesn't have a child or know a child that learns differently? A child that feels like a fish being asked to climb a tree? Most school curriculums accommodate one kind of learner, and don't know how to accommodate minds that are just as smart, but learn a different way. I recommend it for everyone – for kids who have worried about school, and also those who haven't, so they can have compassion for those who do.
I've included the book list below, with a few additional suggestions we are hoping to get to this summer.
One other tip: I make reading the reward at night during the summer. If everyone can get in their pjs and tidy up their rooms, we'll sit out on the lawn chairs, eat creamies, and I will read. Sometimes we read on a trampoline. Sometimes we rotate kids' bedrooms so it's a fun, new location every time.
Also, all of these books (except maybe the 2015 releases) can be found on CD at your local library. Or on audible.com. If reading begins to feel laborious or you haven't got the time, listen in the car on road trips, or just traveling around town!
Favorite Books
Where the Mountain Meets the Moon
QUESTION: Are there any favorite books you would add to this list?
CHALLENGE: Take a moment to select a few books (from this list or elsewhere!) to order at the library, Audible, Amazon, another bookseller–or to borrow from a friend, and establish a regular time (even once a week) when you can read with your children.
For a fantastic resource about bringing the Joy of Reading into your family, check out this program at Power of Moms!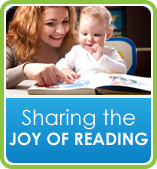 Power of Moms is an affiliate of Amazon, so if you make a purchase through our links, a portion of your purchase price goes to support Power of Moms. Thanks!