We're so excited to announce that Power of Moms is now going to be offering audio versions (plus some extra commentary!) for a variety of our posts via Power of Moms Radio.
This is our very first one!
Based on the wonderful article by Sadie McCurry, "I Want Bad Things to Happen to My Kids," Saren and April share some great personal stories and practical ideas to apply the principles from the article into our lives as deliberate mothers.
To read the full article, simply click the link above.  (Thanks, Sadie!!)

Looking for more great resources to help you create strong family systems?
Check out our Family Systems Online Training by clicking on the image below: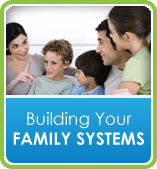 Audio Post provided by April & Saren

Music from Creations by Michael R. Hicks.
Graphics by Julie Finlayson.